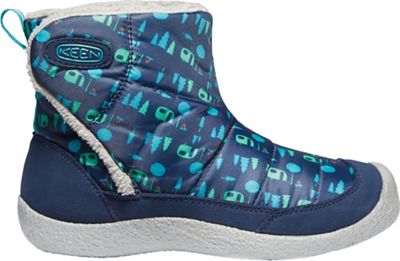 Please rating for this item if you love : 0 star
Check Price In Store: Moosejaw
KEEN Youth Howser II Mid Boot 2 Black Iris Bluebird
The KEEN Youth Howser II Mid Boot is a warm winter boot for big kids. Insulated with charcoal sourced from bamboo these boots Are rated down to -4°F/-20°C while staying nice and light on the feet. Dual hook and loop closures provide a snug Fit and effortless on/off. Features of the KEEN Youth Howser II Mid Boot Lightweight Performance nylon Upper Double adjustable hook-and-loop closure for easy on and off Removable PU insole for long-lasting comfort Direct-attach PU Midsole for resilient long-lasting cushioning Keen. warm Insulation rated to -4°F/-20°C Eco anti-odor for natural odor control
Rheumor: This 10" chef's knife would impress Crocodile Dundee. It features fine balance and a comfortable handle (like all 4-Star knives) and an incredibly sharp edge. Just be sure to wash and dry by hand.
Rick V "Rikity": About 5 years ago I got into cooking stir fry a little bit and found that cutting carrots, onions and many other vegitables was quite a chore with the cheap selection of knives that my kitchen was stocked with. I had to get sometimes near paper thin slices of various ingredients and there was no way even the best knife sold by Target could stack up to the task. I went to a real cookware store and purchased this knife and the 14" sword like knife for starters.The first slice through an onion I knew where the extra money goes, some of it is for the name, but the rest is all quality. These knives will amaze you with how well they feel with their perfect balance and with a little work, you can get the blade sharp enough to shave with. When I held the 14" knife balanced on a tomato and just pulled, the weight of the knife sliced through it with a clean stroke. The 10" chefs knife I picked up as my 3rd addition and find it excellent for slicing, for dicing I prefer the heavier knife though.Cut all the coke cans you want with your Ginsu, but leave the real jobs to a real knife.
Sam Sung: I love the 4 star collection, and this is the best knife in the bunch. It doubles as a carving knife because of it's size... and it's very very stable to work with. Good deal for sure... if you are serious about cooking.
Sherman A. Thompson: For years I had been aware of J.A. Henckles as a quality cutlery maker, but until I used one I had no idea what I had been missing. Frankly, the price precluded me from seriously considering buying one and I got my first one on a fluke. It turned up in a California thrift store that sold used and new items. The 10-inch chef's knife was new, had a tiny nick on the cutting edge, and was marked $1.29 along with lesser knives. Realizing what it was I grabbed it instantly and as I was checking out the manager noticed it was nicked and charged me only 29 cents. Talk about good fortune! In ten minutes the nick was gone and the knife was ready to go. The incredible knife quickly proved its real worth. It never rusted and unlike other stainless steel knives the Henckels held a razor sharp edge longer than the best carbon steel. It made food preperation a joy with its always-sharp rust-free blade and hand fitting handle. It was indispensible in the kitchen. I say "was" because after five years of hard and excellent service my culinary pride and joy disappeared along with a repairman that had unsupervised access to my kitchen. I have became so used to the many fine features of this knife that I will now have no choice but pay the full going price for a new replacement. But now I know what I am getting. I have used knives with Sheffield stainless steel and high carbon steel, but the Henckels is in a class all by itself. There is no other like it. It is without question the best chef's knife that the current state-of-the-art can produce anywhere in the world.
W. Barnett: I have another knife like this one that is 11 years old. This one is much lighter.The knife arrived very sharp. I butchered 100 lbs. of pork with it, with only slight honing of the blade. After I was done making sausage, I sharpened it again (using a ceramic stone). It sharpened well.Bottom line: this is a great knife and worth the money.