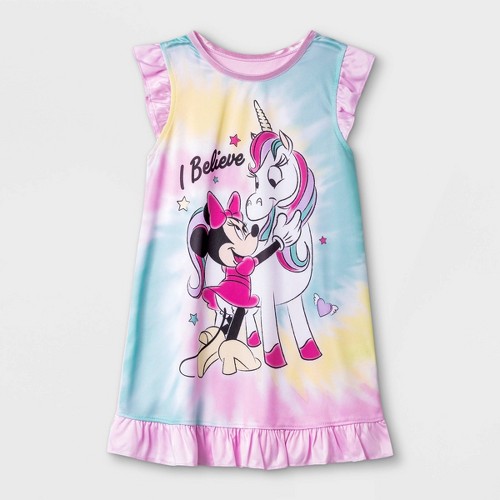 Please rating for this item if you love : 0 star
Check Price In Store: Target
Toddler Girls Minnie Mouse Nightgown Pink 3T
"Combine magical flair with pretty charm in your kiddo's bedtime looks with this Minnie Mouse Nightgown. This toddler girls' nightgown features an illustration of Minnie Mouse with a unicorn and text ""I Believe"" for whimsical charm. Designed with a midweight fabric for comfort this pink nightgown adds an adorable look whether she's watching a show reading tales before bed or drifting off to sleep. Size: 3T. Gender: female. Age Group: kids. Pattern: Fictitious Character. Material: Polyester."
CatSttl "CoffeeAfficianado": I had been looking a different self contained coffee makers and was hesitant to purchase one. I'd read that some were difficult to clean. Melitta as a manufacturer has always been about coffee, so when this product came up in my gold box offering, I took the plunge. The coffee maker is excellent, it has plenty of grind adjustments and hold more than enough beans to make a strong pot of coffee if that's what you desire. It is not difficult to clean or assemble. The only change I'd make is a slight one. The coffee brews into the pot through the lid, the lid has ridges but could be difficult for someone with arthritis or an elderly individual who's grip is not too strong. A slight adjustment by the manufacturer could easily correct this and there are plenty of ways to remedy that slight oversight. It's certainly not enough to rate this product less than 5 stars. I get rave reviews on the coffe this machine produces. Without the paper filters, you get a more flavorful cup.
Cheryl: Fill the basket with coffee beans, the resevoir with water , set the timer and wake up to fresh hot coffee every morning. Easy to clean and set up. Quiet grinder does not wake you before your alarm clock.
Daffodil "Today is a new gift from God.": Bought the BLACK Melitta Mill & Brew over a year ago (actually longer, but, I can't find my order info. in my Inbox) and it's still the best coffeemaker we've ever bought. So, Melitta--what's up? Our daughter wants one and it seems it's no longer available and I can't find a replacement. If anyone knows, please reply to this review.P.S. I've used a Cuisinart grind and brew and hated making new pots of coffee so much that I'd almost rather do without a 2nd or 3rd cup. The Melitta is so easy, easy, easy!RE: broken parts listed by other reviewersI've been very careful not to push on the mesh of the filter cup and it has held together just fine. I also let the filter cup "fall" into place when I put it back in. I don't force it. I think that if you have a good thing you should be careful with it and not be rough when cleaning it.RE: measurements on the potThe only "con" that I've seen. The markings are NOT accurate according to most coffee mugs. Maybe the markings are based on 6 ounce "cups" of coffee--which no one uses. Therefore, when I make the coffee I pour in "mugs" of coffee and a heaping scoop of beans for each mug that I want to brew. I also made a "personal measurement" strip of tape with freezer tape and taped it "up" the side of the caraffe. It has held through many, many washings of the pot until recently. I guess in 2011 I'll have to make a new strip. :-) Little trouble I would say for a great cup(mug!) of coffee every morning.RE: capacityMaybe capacity is another slight "con". If you have several people over for coffee you'll need to make one pot and put into a thermal pot and then make another pot. The caraffe only makes about 6-8 mugs/cups--depending on the size of the cup. Some coffeemakers make 12; this one doesn't.So, Melitta--bring it on! I have another sale for you!
D. C Smith: This is a good little machine if you like your coffee beans ground at the instant the coffee is brewed. I've had it almost a year without any trouble. HOWEVER, the reason I'm only rating it a 2 is because it fails at the most basic level by not keeping the coffee hot after 1 hour (the hot plate turns off), and there is no way to override it. So when I brew coffee in the morning and start work, by the time I am ready for my second cup (after being on the phone, checking emails, etc) the coffee is cold and I have to microwave it. Just keep that in mind. Otherwise, it's fine, but I am surprised the designers think 1 hour of hot coffee is acceptable.
Dobeman "Dobeman": After having my Cuisinart Grind and Brew Thermal coffee maker for nearly two years, and hating almost every minute of its incessantly noisy grinder that wasn't fine/coarse adjustable; its popping open and dripping coffee all over the place, and its 5 different things needing cleaning each night; I finally tossed it and "downgraded" to this Melita model.What a relief. I've had it for about 3 weeks now and it has worked flawlessly.Pros:- relatively quiet grinding- hot coffee after sitting on the warming plate- ability to grind beans to desired fineness- fewer pieces to washCons:- about 4 good-sized cups of coffee will nearly empty the pot- this is nitpicky, but the electronics are oft-counterintuitive and difficult to see in low light (like early in the morning). To shut off the grind, you press the button and the light comes on.Definately for the money, this pot is hands down better than at least one of its supposed superiors.